Report about the Fosdem conference 2020 and the regular Kamailio meeting
About Fosdem
Every year between January and February the biggest Open Source developer conference in Europe FOSDEM takes place in Brussel, Belgium. Organized completely by volunteers it showed again this year how big the Open Source community has grown. This year over 9000+ developers participated, countless tracks and many developer rooms were filled for the complete weekend with people.
Real-time communication developer room
On Sunday all interested developer in voice over IP and other real-time communication topics gathered together in the developer room. This year we got an even bigger room with more capacity to provide plenty of space for the different talks during the day. I also supported Saúl Ibarra Corretgé and Daniel-Constantin Mierla with the organisation of the room, making sure that everything runs fine.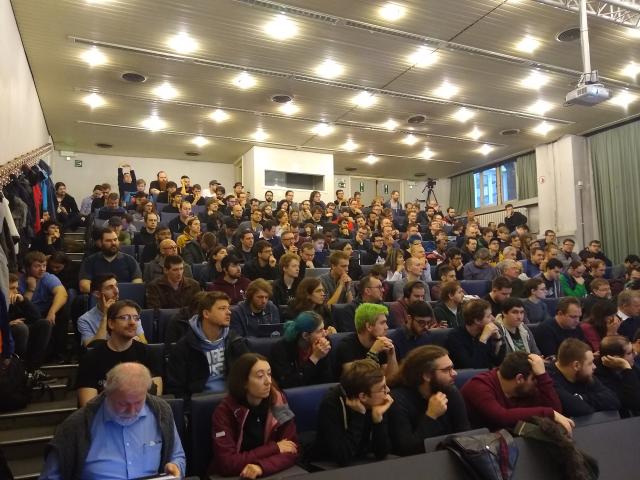 The most crowed talks were from the Matrix and Nextcloud project, here we used the full capacity of the room. Asterisk, Homer SIP Capture, Janus, CGRateS and many other projects did presentation as well. Of course also several talks over WebRTC and XMPP completed the day.
Kamailio dinner
On Saturday evening we met together as usual for a VoIP/RTC & Kamailio project developer dinner. As usually we got to taste the great Belgium beer and delicous food in a pub nearby. This time the event was generously sponsored from Open VoIP Alliance and VoicenterCloud. Over 40 developers from different voice over IP and real-time communication projects joined for the dinner, see below for several pictures of the evening.
Many thanks to Open Voip Alliance and VoicenterCloud for sponsoring the evening event!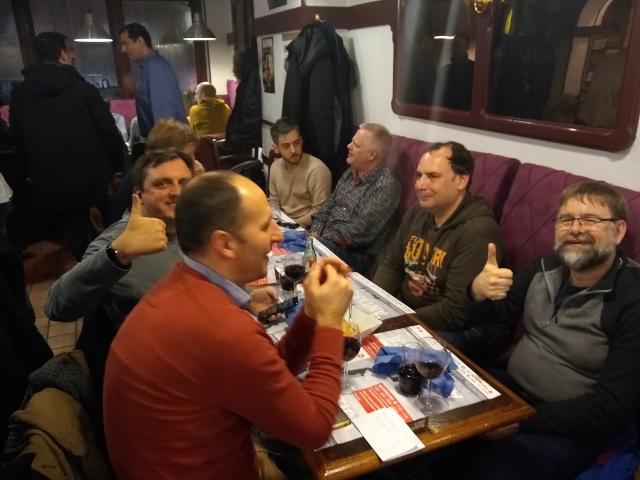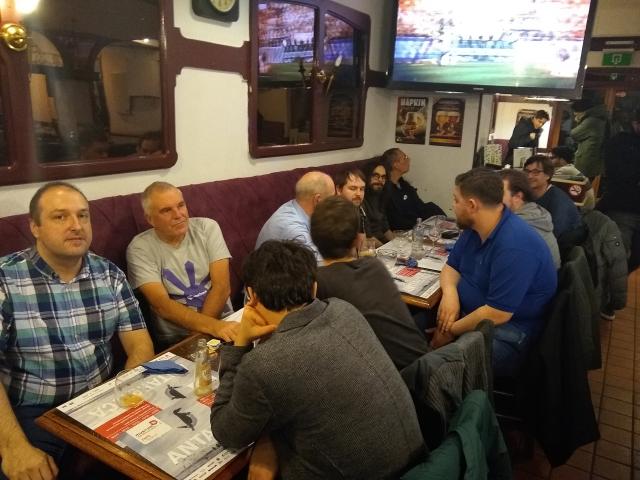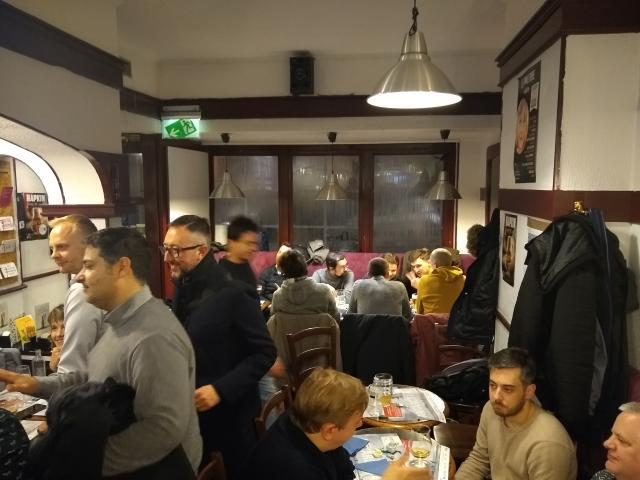 My talk at FOSDEM
I gave this year again a more developer oriented talk at FOSDEM, in the end it is a developer conference. Some of the talks are in my opinion too much targeted towards marketing their respective project. Because of the many talk submissions all the time slots in our development room were really short, only 15 minutes. So it was quite a challenge to compress the talk to this format.
This is the abstract of the talk: "Kamailio as widely-used Open Source SIP Server is used to implement large and complex real-time communication platforms. Ensuring a good user experience, performance and quality can be a challenge in these environments. The talk will present different ways how to use the power of Kamailio to support you with a modern testing and debugging workflow."
You can find the presentation slides in the archive on this page. This version contains one more slide related to new developments in the git master version, which I needed to skip because of time constraints.
The talk recording is still not online, It will show up at their website. I will also add a link to this page when its online.
Conclusion
It was great to be at FOSDEM again for another year, eleven times so far for me. I will be most probably be there again in 2021.