Report about the Fosdem conference 2019 and the regular Kamailio meeting
About Fosdem
Every year between January and February the biggest Open Source developer conference in Europe FOSDEM takes place in Brussel, Belgium. Organized completely by volunteers it showed again this year how big the Open Source community has grown. This year over 8000+ developers participated, countless tracks and many developer rooms were filled for the complete weekend with people.
Real-time communication developer room
On Sunday all interested developer in voice over IP and other real-time communication topics gathered together in the developer room. With a capacity of 150 people the room provided plenty of space for the different talks during the day.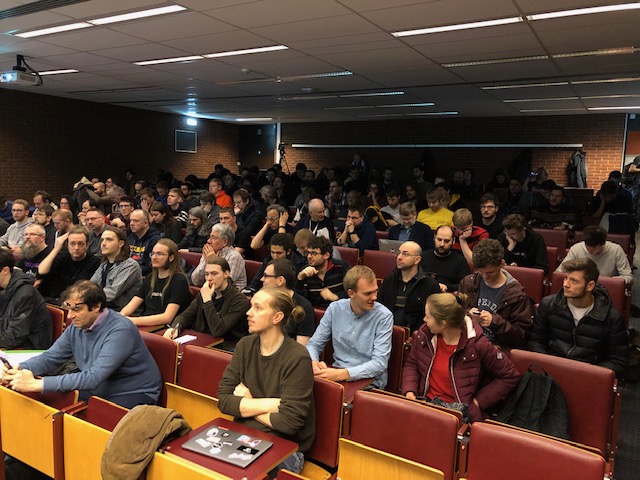 The most crowed talk was from the Matrix project, which celebrated a big deployment contract with the French goverment. Asterisk, Homer SIP Capture, reSIProcate and CGRateS did presentation as well. Of course also several talks over WebRTC and XMPP completed the (long) day.
Kamailio dinner
On Saturday we met together as usual for a Kamailio & related project developer dinner. As usually we got to taste the great Belgium beer and delicous food in a pub nearby. This time the event was generously sponsored from Voxbone. Over 40 developers from different voice over IP projects joined for the dinner, see below for several pictures of the evening.
Many thanks to Voxbone for sponsoring the evening event!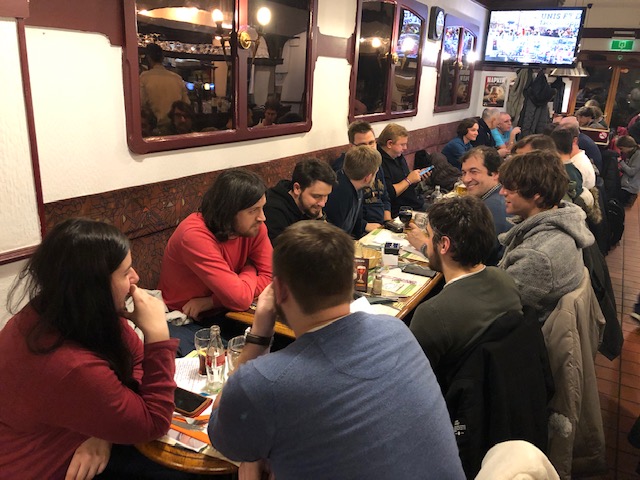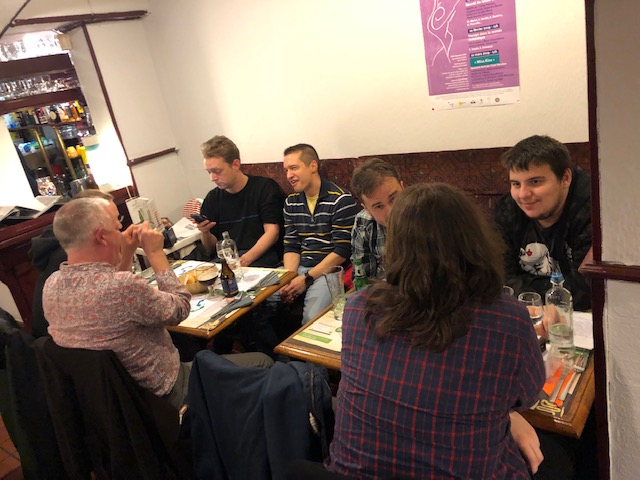 My talk at FOSDEM
I gave this year a developer oriented talk at FOSDEM. This is the abstract: "This talk will start with a quick overview of the new functionality in the current major release 5.2. It will then highlight important changes in the last year for developers which are using Kamailio or developing extensions for it. Several examples describes how to achieve a good security and performance. The talk will also provide guidelines about the development process, contributions acceptance and community interactions."
You can find the presentation slides in the archive on this page.
You can find a recording of my talk on youtube and also below.
Conclusion
It was great to be at FOSDEM again for another year, ten times so far for me. I will be most probably be there again in 2020. If you are interested in more information about this event, have a look at the summary on kamailio.org.